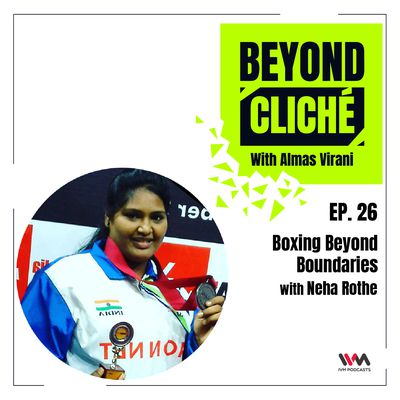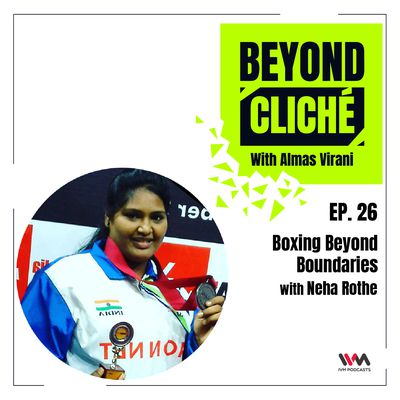 Ep. 26: Boxing Beyond Boundaries with Neha Rothe
35m 39s • 17 Dec 2020
In this episode of Beyond Cliche, International Boxing Champion and Coach,Neha Rothe is in conversation with Almas to talk about a sport many women dread and her journey since she found her passion in boxing at age 15. She shares her struggle to fit into the ring as she had to battle many stereotypes being a plus-size woman in this sport. Tune into this candid conversation as they both punch patriarchy out of the ring.
You can talk to Neha Rothe on Instagram:
https://www.instagram.com/boxingace.neharothe/
You can follow Almas Virani on her twitter handle: @almasvirani11
(https://twitter.com/almasvirani11)
Changemaker Almas has a petition on Change.org where she is asking a leading diaper company to include the father's image on their branding. Please sign the petition:
www.change.org/PapaPampersToo.
You can listen to this show and other awesome shows on the IVM Podcasts app on Android: https://ivm.today/android or iOS: https://ivm.today/ios, or any other podcast app.
You can check out our website at http://www.ivmpodcasts.com/