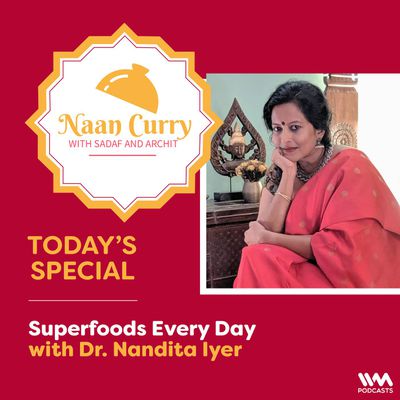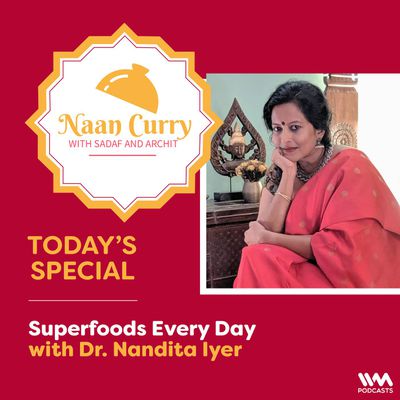 Superfoods Every Day with Dr. Nandita Iyer
58m 15s • 15 Sep 2021
In this episode, our 2Gs, the Gourmands & Geeks, Sadaf and Archit are chatting with Nandita Iyer, a doctor, singer, food writer and author who focuses on healthy food as a habit and not a quick fix. Together they discuss healthy food, and specifically:


-What qualifies as a superfood?
-How do you decide what to eat?
-What is mindful eating?
-How should one consume millets and quinoa?
-Should people consume potatoes and what are the myths around this often defamed vegetable?


Important links to geek out more:


Website:
Columns on Mint Lounge

Book 1: Everyday Superfoods by Nandita Iyer

You can follow Sadaf Hussain & Archit Puri on their Instagram handle:
You can listen to this show and other awesome shows on the IVM Podcasts app on Android:
https://ivm.today/android
or iOS: https://ivm.today/ios, or any other podcast app.