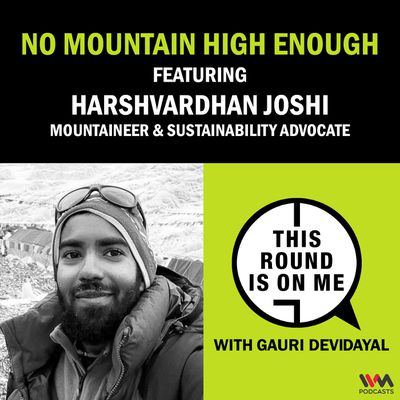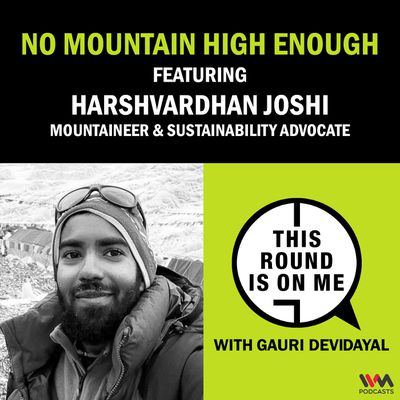 No Mountain High Enough Ft. Harshvardhan Joshi, Mountaineer & Sustainability Advocate
1h 13m 6s • 30 Jun 2021
Before summiting Mount Everest - the highest peak in the world, Harshvardhan had many more things to conquer- physical health, his mind, the financial difficulties, and it being 2021- even Covid 19. At multiple points, there were obstructions leading to several changes of plans but that did not deter him, and this year in May, he made history.


Join Gauri Devidayal as she speaks to Harshvardhan Joshi who shares his journey to the top of the world, his love for the mountains, and how he got there.


In good news, 'The Table' has been nominated for 'India's Best Restaurant 2021' at the World Culinary Awards. You can vote here:
(https://worldculinaryawards.com/award/india-best-restaurant/2021)


Find the podcast
'Land of the Giants'
as mentioned in the intro and do check out their 4-part special on Delivery wars.
You can listen to this show and other awesome shows on the IVM Podcasts app on
Android
or
iOS
, or any other podcast app.